The Pathway to Good Harbor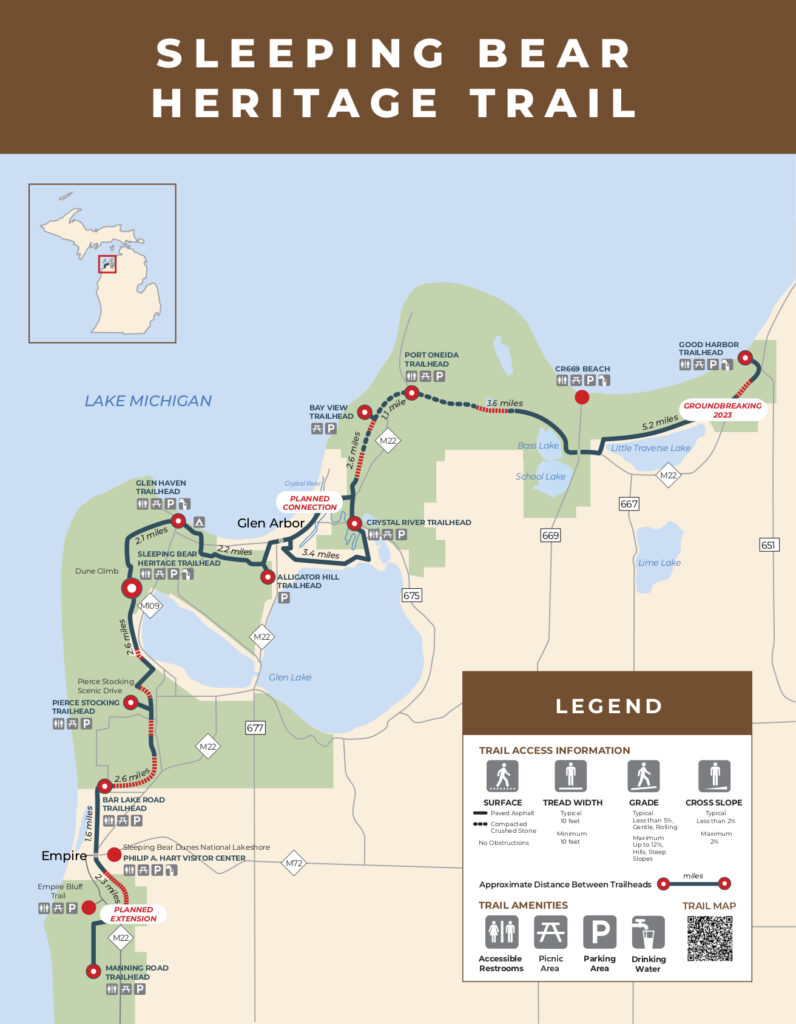 The upcoming section of the Heritage Trail will extend north from Bohemian Road (CR 669) to Good Harbor Trail (CR 651). This 5-mile section will highlight the best this region has to offer – the natural beauty and rich culture of the Sleeping Bear Dunes National Lakeshore. The trail will span from the Lakeshore's iconic shoreline to a

popular trailhead, telling the history of the land while winding through conifer forests and wetlands, along golden meadows, alongside rolling dunes, and by a historic farmstead. This phase will feature both a paved trail and boardwalk pathway separated from the roadway, promoting safe access for all ages and abilities to explore the unique history, culture, flora, and fauna of the Lakeshore and surrounding communities.
The Glen Arbor Connector

Glen Arbor Township has approved necessary items to move forward with preliminary trail design for the Glen Arbor Connector, which will join Glen Arbor to the Sleeping Bear Heritage Trail just north of the Homestead property along M-22. Stay tuned for more details as we make meaningful transportation and recreational connections in Glen Arbor.