Winter is an amazing time of year to enjoy the Sleeping Bear Heritage Trail. The trail is groomed for classic cross country skiing, skate skiing and snowshoeing between Glen Arbor and Empire.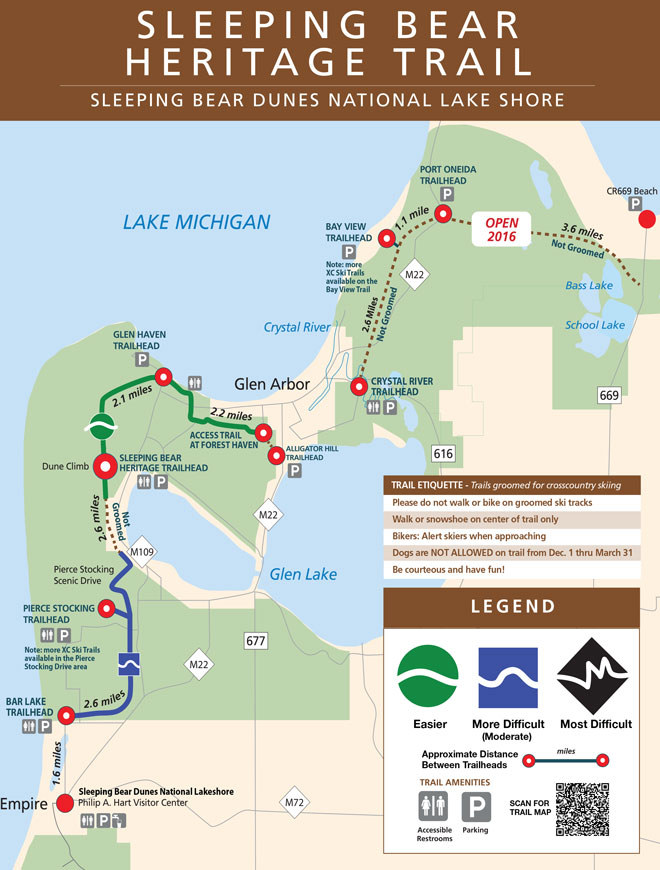 Friends of Sleeping Bear Dunes manages the maintenance and grooming efforts on the trail. They have a grooming crew comprised of 20 volunteers who groom the trail between Forest Haven Road in Glen Arbor to the corner of Voice and Bar Lake Roads just north of Empire for a total distance of 10 miles. The trail north of Glen Arbor, from Crystal View Trailhead to Port Oneida Road is not groomed but is open for back country and snowshoeing.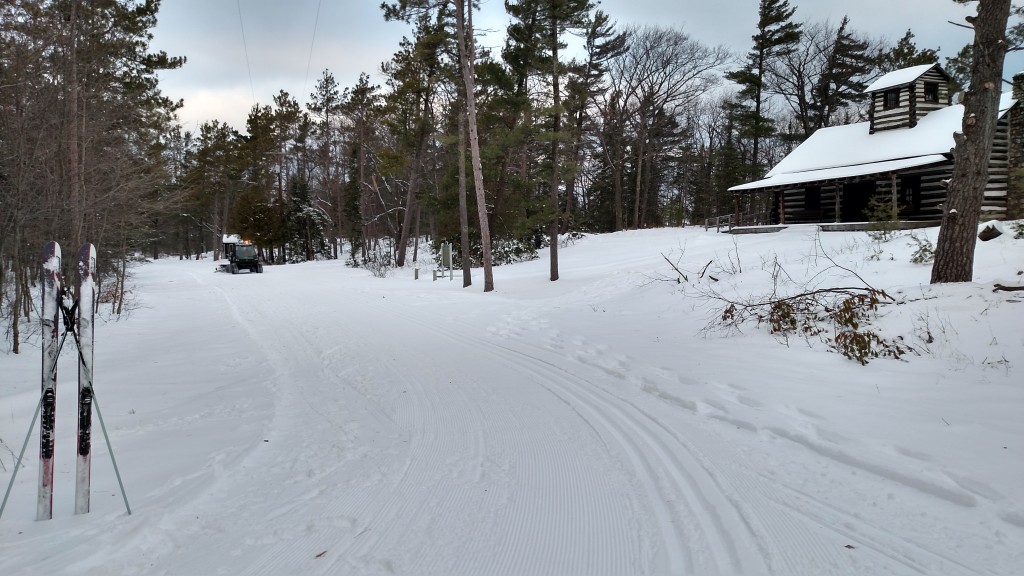 The highest prioritized section of trail groomed is between Glen Haven and Glen Arbor with a loop through the DH Day Campground. This section typically sees the most winter use.
The next section groomed is from Glen Haven to the Dune Climb. The trail is fully groomed from the Dune Climb to Empire when there are enough volunteers and the weather and temperature are ideal.
It takes a team of two groomers about two hours to groom from Glen Arbor to Glen Haven. A second team grooms one side of the trail from Glen Haven to Empire in two hours, and a third crew grooms from Empire back to Glen Haven. The total time required to groom the whole trail from Glen Arbor to Empire is six hours – if everything goes perfectly.
Grooming at temperatures above 30 degrees results in icy conditions, so grooming is more likely to occur when temperatures are cooler. When the trail receives over six inches of fresh snow with temperatures under 30 degrees, groomers use the roller to compact the snow and build base. When there is a compacted base the Ginzu Groomer is used. It has a set of knives that churn up the hard pack snow to create a new corduroy layer. Both sets of equipment have track-setters for making classic tracks on the outside of the trail.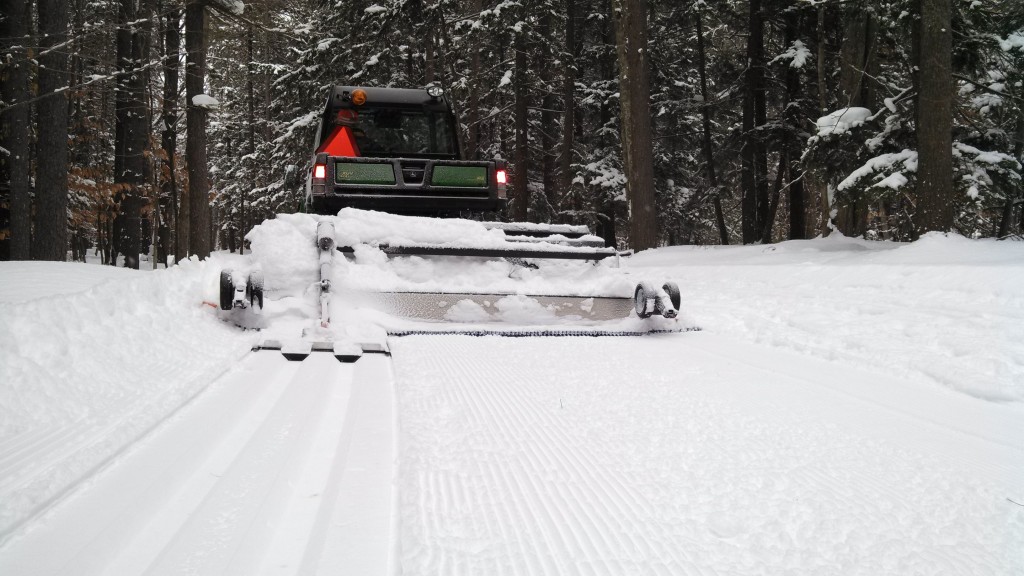 If you'd like to be added to the SBHT Winter Ski Condition Report visit Friends of Sleeping Bear Dunes.
Etiquette for Fat Bikes
Please do not ride on the SBHT if conditions are too soft. If you are leaving a rut deeper than an inch, having a hard time riding in a straight line, or pushing your bike, the snow is too soft and you should not ride your bike on the trail.
Tires must be 3.7″ or bigger.
Tire pressure must be under 8 psi.
Do not ride on classic tracks.
Bikes yield to skiers.
Stay to right side of trail (not in the classic tracks) at all times.
Give skate skiers a wide berth.
Be an ambassador for the sport – stay polite, educate other bikers, discourage bad behavior, follow the rules, support grooming, and we'll all have a good time this winter!